Video Interviewing Tips
20 Mar, 2023
3 mins
Video interviewing is the perfect solution to virtually meeting someone who can't attend a f...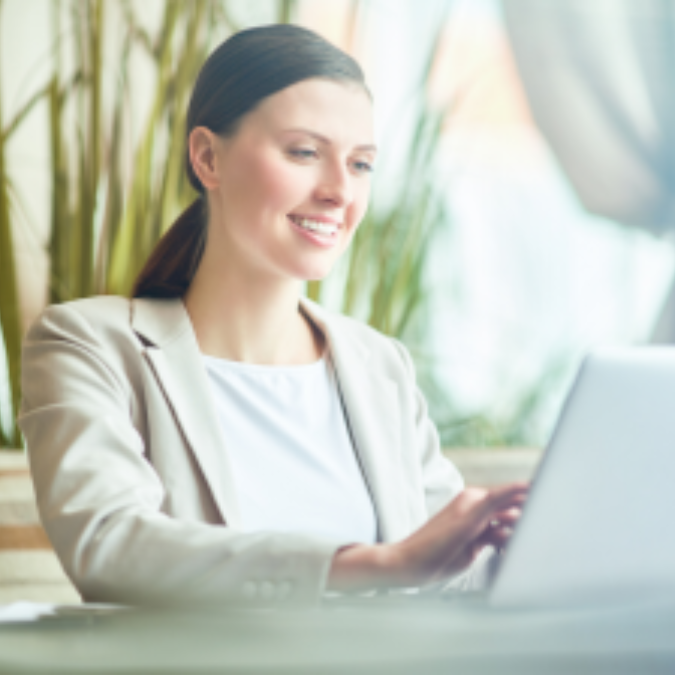 Video interviewing is the perfect solution to virtually meeting someone who can't attend a face-to-face interview or is in a different city, plus it gives you access to global talent!
Video interviewing is more convenient for both the company and candidates. It takes up less time because someone doesn't have to travel to a company, which then will also save money on travel costs again. There is more time to interview several people in a day and the possibility to collaborate with a co-interviewer who couldn't attend the interview in the same room. The flexibility of video interviewing will also increase the chance that people will make time to interview at your company.
Another benefit of video interviewing is that if you are not sure about a candidate, you can re-watch the interview as it can be recorded. Never underestimate what you can learn from a second glance!
There are many of us who have taken part in a video interview before, either as the employer holding the interview, or as a candidate, but there will be lots who will be embarking on their first video interview in the up and coming weeks and months. It is a good idea for you to become familiar with the possible variables and ensure that you are prepared.
Choose your location and prepare the environment
As an employer having to hold a video interview from your home, or as a candidate being interviewed, location is key. Pick a quiet and well-lit location. Ensure there are no distractions. Inform anyone you are living with that you cannot be disturbed. You may need to shift things to create a backdrop that looks appealing.
If the room is an office room or one that is quite empty, it may create an echo which can be very distracting. Simple soft furnishings or plants should absorb sound and lesson the echo.
No professional lighting is required, a simple trick of placing a lamp in front of you but behind the camera, will do the job. Check no shadows are created and don't sit in front of a window, avoiding the silhouette look.
Prepare your tech
Prior to the interview, ensure that everything is set up and working. Check the internet connection is good where you are, use a laptop or computer rather than a tablet or phone and carry out a test call making sure the microphone's volume is right. Not just that it's loud enough, but also that it's not too loud, nobody wants to hear you breathing down the mic!
If you're using a webcam, make sure it's arm's length and eye level, as you would be interviewing face to face at eye level, so ensure it's the same during a video call. When talking, look directly at the camera, that way, you'll be looking into the interviewer's eyes as you would do in a normal face to face interview. Looking at the screen is better when you're listening, so you can observe them and show that you are listening.
Also, if you have any applications that push notifications to you, check that alert noises are turned off. Do the same for your phone too and put it on silent or do not disturb mode. Nothing is more annoying than hearing the constant pinging of notifications coming through.
If you are the candidate and are being contacted via your personal Skype or Google account, make sure you have a professional username and double-check your security settings.
Dress appropriately
You may not be conducting the interview in an office environment, but you still need to dress as you would do if you were. The same applies to the interviewee, dress how you would if you were being interviewed within an office and dress professionally. Tips for looking best on camera is to choose soft, solid colours and avoid patterns. Apply that rule if you're wearing a tie as well. Dressing just for the waist up? Best put on trousers or a skirt as you never know what might happen which will require you to stand up!
Another tip you may not think about is if you wear glasses, check the glare from your lenses and adjust the light accordingly.
Tone and pace of your voice
When video interviewing, to relax the candidate and to help create a positive impression, adjust your tone, slow the tempo of your voice down, but keep it upbeat and use facial expressions. For both parties, you can show that you are listening and understanding what they are talking about by simple facial expressions like smiling and nodding. It sounds obvious, but it's important to show you are taking an interest. If you both use a headset, it will help you to not interrupt one another as well as helping to stop any feedback
Prepare for something to go wrong
Unfortunately, things can go wrong, with poor connections, tech crashing etc. If this happens, have the candidate's number to hand so you can call them if necessary, likewise, if you're the one being interviewed, note the interviewer's number. At the beginning of the call, it may be a good idea to mention if things go wrong, you will attempt connection again, and if the problem persists, that you will call back on a phone line.
During the interview try and sit still
Make sure you have everything you need to hand. A copy of the candidate CV's, or your CV if you're being interviewed, your prepared questions and anything else you may need. Constantly shifting around or even constantly looking down can be off-putting. Sitting in a swivel chair, don't swivel! Its causes a major distraction! Best swap it for a non-moving one!
Final thoughts
It's crucial you prepare just as you would do for a face to face interview. Carry out your research as you would normally prior to an interview, look up the company, have a list of questions prepared and think about the above points, by making sure the environment, lighting, the tech is working.
The interviewer will be assessing you and any distractions will be taking their attention away from you, which is not what you want in the time you have to sell yourself. So, don't think you can just wing it, or not take it as seriously as you would a face to face interview. You don't want to miss your chance and misrepresent yourself and your skills, resulting in a lost job opportunity.
If you're unprepared as the interviewer, a brilliant candidate could be put off by interruptions and delays, which might make them less confident (in you and themselves).
Video interviewing has become more commonplace for the initial first stage, so it is really important that you do what you can to make that strong and positive impression, representing yourself or your company.