Week 4 of our Mental Health Series - If you can't measure it, you can't manage it
14 Jul, 2023
4 mins
Many have been banging the drum about well-being initiatives in the workplace for a long tim...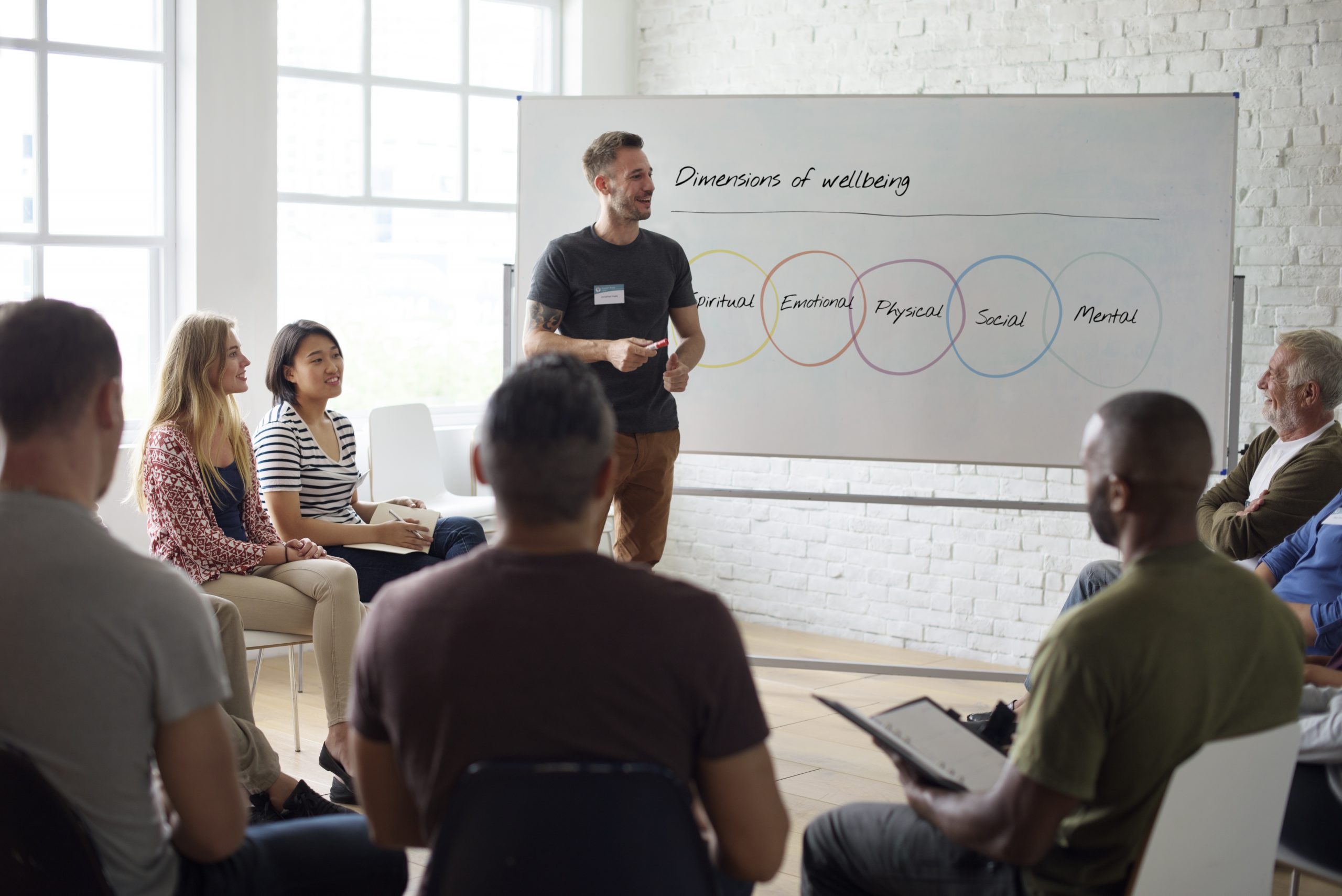 Many have been banging the drum about well-being initiatives in the workplace for a long time now.
According to an industry report, 75 per cent of companies with strategic well-being programmes saw improvements in employee satisfaction and 65 per cent saw improvements in company culture as a result of their initiatives.
But putting a mental health strategy in place isn't a one-time process, it is a living thing that will evolve alongside your staff. What may work at one point in time (perhaps when staff are facing challenges) may not work at another, and there's no one-size-fits-all approach. No strategy is perfect and that's okay but employers shouldn't get complacent with simply ticking a box and assuming it works.
As the American author Peter Drucker famously said, 'If you can't measure it, you can't manage it', so the important thing is to frequently review whether your processes are working for your workforce.
But how do you know if it's working?
When mental health management frameworks or processes are put in place, they must be accompanied by ways of measuring their success. Otherwise, you may be putting all of your energy and resources into something that isn't working. We cover some of the ways to incorporate measurement tools into your mental health management strategy.
Decide what 'good' looks like?
Part of the issue of measuring success is that many companies are unsure of what 'success' looks like. Despite the best intentions, without this steering, creating a measurable plan will prove almost impossible.
That's not to say that you won't have multiple outcomes which are ongoing. For example, your aim may be to reduce absenteeism or to increase how many people are using your wellbeing services. Whatever your aim, you can then evaluate how well your programme is delivering on that outcome.
This shouldn't act as a deterrent though; it is understandable that your vision may be to simply 'improve wellbeing' and there will be other ways to track progress via qualitative rather than quantitative methods.
Utilisation & programme uptake
One way to measure if your programmes are successful is to track how many are utilising the service. For example, if you have implemented an Employee Assistance Programme, find out what percentage of your workforce is using it. It's worth considering that a low uptake may signal a lack of awareness of your offering rather than an indication of its effectiveness, so be sure to explore how you're promoting the service to staff.
Use human resources data
High rates of staff turnover and absenteeism are good indicators that all is not well and exit interviews may provide useful insights. But it's unlikely to give you the full picture – around 90 per cent of employees never admit that an absence was due to stress or another mental health issue.
Speak to your staff
Employers often avoid speaking to staff in fear that they won't like the feedback or be able to fix any issues. Which is entirely counterproductive, of course, and can be detrimental in the long run. If your staff aren't happy, it will eventually come out of the woodwork one way or another, perhaps in the form of resignations.
Therefore, it is within your interest to take a proactive approach to issues and address them before they worsen. Checking that strategies are helping can also send a powerful signal to employees that you are putting your money where your mouth is.
You may not be able to meet your staff's every request but they are the only ones who can tell you if the right measures are being taken. You might also be surprised to learn of easy fixes – perhaps staff aren't aware of what support you are providing, and you just need to concentrate on communicating it more effectively. Or maybe there are other barriers such as the cost of accessing even subsidised counselling services.
So, take every opportunity to speak to your staff, whether in one-to-one sessions, via anonymised feedback forms or in an end of month discussion.
A focus on mental health is an ongoing effort, it isn't a one-time occurrence or a linear journey. It will take tweaks and changes along the way but be persistent. Remain transparent and honest about what you are trying to do. Your workforce will recognise your efforts and will likely be happier, healthier and more productive for it.
At Hamilton Barnes, our people are at the centre of everything we do – after all, they are our greatest asset. Our Head of Wellbeing, Rhonda D'Ambrosio, is working hard behind the scenes to make sure that our amazing employees are supported and that their wellbeing is always high on the agenda. You can read about her work here: https://hamilton-barnes.com/blog/meet-our-mental-health-champion-rhonda