What does having a strong company culture look like and how can you create one?
21 Mar, 2023
5 mins
What does having a strong company culture look like and how can you create one?The idea of a...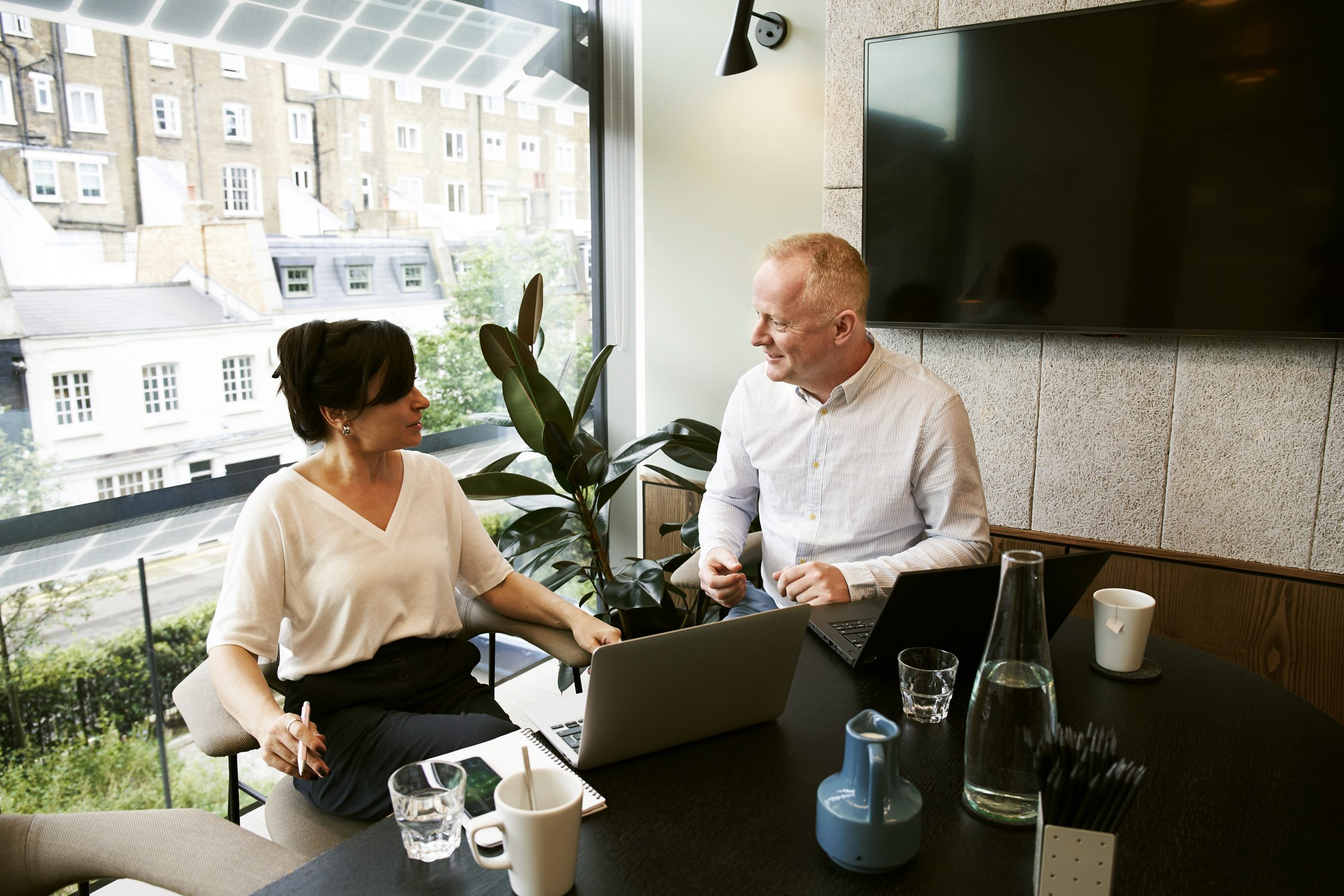 What does having a strong company culture look like and how can you create one?
The idea of a 'company culture' is a relatively new concept, and one which has been catalysed by the pandemic.
Flexible working has become more common and highly sought after, as has the concept of fitting your work around your life, rather than vice versa. As lockdown changed the daily work routine, this breathing space caused many to revaluate their lives, and their career paths – reassessing whether their current job was indeed the right fit.
The point is workers are increasingly unwilling to stay in a job where they are unhappy, unfulfilled or unappreciated. As employees we hold our employers to higher standards than ever before, we expect a fair salary, clear paths for progression but also to feel comfortable in our workplaces.
This may be partly attributed to the higher awareness we all have of what other organisations might be doing, but it's also because feeling miserable at work isn't pleasant – even if we are being paid to be there. This seems sensible enough, considering that most people will work an average of 65,000 hours in their lifetime.
Employees want more from their jobs than just salary. They want to feel valued, and that they are making an impact on the world, but also that they are an integral part of a team. The degree to which we feel like we 'fit-in' to a workplace, for example, has a significant impact on our wellbeing and performance. According to Indeed, fitting in at work has potential benefits such as: better performance, more effective teamwork, more creativity and greater opportunities for advancement.
This is where the concept of company culture comes into play – so, what does it mean?
Company culture refers to the attitudes and behaviours of a company and its employees. It may be deliberately cultivated, or it may simply result from the accumulation of decisions made over time. With a strong company culture, employees understand the expected outcomes and behaviours and act accordingly.
Where does it come from?
Of all the ingredients that make up your organisational culture, the most important variables, as highlighted by Great Place to Work, are how:
Employees communicate with each other
Decisions are made
People are hired, promoted, and let go
Employees are recognised
Employees celebrate their work and each other.
So that's the theory, but what does building one look in practice?
Companies will have different interpretations of how to instil a strong company culture. Some may choose to ask new employees to sign a set of core values which underpin the organisation's ethos, when they join. Whilst other efforts may zero-in on ways to develop a cohesive team – such as organising team building days, instilling a healthy sense of competition or running internal awards, voted on by the team. Ultimately, any action that you feel will make the workplace a more pleasant place to be is likely to positively impact your company culture.
Whilst there is no magic formula for this, there are a couple of fundamental elements to keep in mind:
Encourage regular feedback from your employees about what they think would improve the culture – whether that's in the form of direct conversations and group discussions, or anonymised suggestion boxes and surveys. Creating a company culture won't happen overnight and it will need to evolve in response to changing opportunities and demands. Therefore, the more you speak to your staff, the better chance you have of creating a workplace they want to be part of.
Whatever you decide your values are, these need to be demonstrated by leaders, not just spoken about. For example, if integrity is a core value, make sure everyone knows what it means to act with integrity.
Remember, the strength of an organisation's culture cannot be established by looking at the values written on a company's website, or even by speaking to the senior leadership team. Only employees will be able to judge whether a positive team culture exists. Cool perks like unlimited holiday may help shape company culture, but they do not make a great workplace. The experience of your people does.
Workers are more likely to enjoy work when their needs and values are consistent with their employers and, if you work somewhere where the culture is a good fit, you'll be more likely to stay.
With over 30 years of experience and expertise in the niche sector of IT Network and Security, we have unparalleled knowledge of the market. That's how we can be confident in knowing that we can help you in meeting your hiring goals. Get in touch today: https://hamilton-barnes.com/