Working From Home
20 Mar, 2023
3 mins
In the current climate, global companies have shifted to employees working from home. ...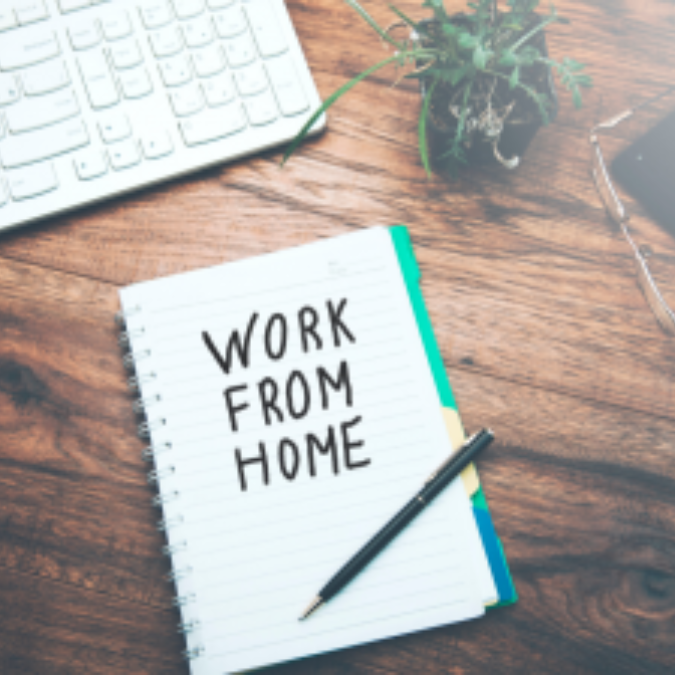 In the current climate, global companies have shifted to employees working from home. In the weeks and months ahead, 'home' will be the new workplace. There are those of us that already split our time between the office and home, and those that already do all their work from home. The question is often asked to those who do, how do you motivate yourself? How do you not get distracted? Do you not miss out on the social side? Do you have a home office? How do you keep in touch with your employees/employer?
These may seem like commonsense answers that you've read before to questions like - how do you keep on task, deliver results, keep up productivity and avoid 'cabin fever'? Those who work from home can offer great advice, but with the added prospect of being in a 'lockdown' situation in these unprecedented times, how can we keep our spirits up and avoid that feeling of isolation, which will, in turn, help your mental equilibrium during these unprecedented times.

Location, Location, Location!
You don't need an entire office. Look at your home and decide where it is you're going to work and set yourself up. A dedicated desk or space will also let your family members know that you are 'at work'. With this area set up for you and setting boundaries with rules whilst you are 'at work' you will able to experience the remote working benefits. Lying in bed with your laptop might seem appealing as an initial thought, but get into a routine as you normally would, get up, shower, get dressed, have breakfast and your morning coffee or whatever your preference is and then…go to work!
Lots of home-based workers express how they find themselves more productive working from home as they don't have the office distractions such as colleagues interrupting them, office politics and of course, the big one of no stress of the daily commute on packed trains with poor service or sitting in non-moving traffic!
Schedule breaks and end your working day!
It is easy to let time get away with you. Make sure that your day is structured how you would at work. Do have a quick morning break, set aside time for lunch and remove yourself from your screen whilst eating. Don't feel pressurised into working all the time. It can also be hard to 'unplug' from work. Finish your day as you would at work. Sign out and log off. Put your laptop away and clear the area. Do you usually go to the gym after work? Then do some form of exercise to continue that pattern.

Communication, Communication, Communication!
Whether it's between your staff, your boss or your peers, communication is key to working remotely. With a bundle of collaboration software out there that creates a space for meetings, projects and general chat, collaborative working is made possible. Those daily meetings and catch-ups can still take place. There is no need to feel isolated or alone by reaching out to your co-workers and speaking with your boss.
Make sure you know what is expected of you, or if you're the boss, make sure your staff know what is expected of them. The phone is still in use, so schedule a quick call in the morning, or create a meeting in your collaborative software. Webex, Teams or Jabber are all great examples of tools to use. It's easy to let communication breakdown, but it's important to keep all lines open. Always around for a quick chat in the office by the coffee machine? Make sure you are available remotely too.

Stay Positive
Some people may find the transition harder than expected and have a feeling of isolation, with a feeling of uncertainty in terms of how long they may need to work from home. If it is not your usual environment it may leave some people feeling shut off, especially if they aren't surrounded by family.
In these times of also potentially being shut off from the world, think about ways in which you can keep the camaraderie going. Use Zoom or Skype to connect and share a drink with as you would maybe on that Thursday evening after work. Do you normally have lunch together on a Friday? Still maintain that by Skyping whilst having your lunch. These are unusual times and everyone is in the same boat as you.
It's important to keep up morale so try and make your emails positive. Praise good work done, projects completed, celebrate birthdays or a work anniversary. Keep the positivity not just within your own company but also when corresponding with clients and customers. There's enough doom and gloom for people to read about and listen to without adding to the worry. Recognise that yes, it is stressful, and we are all heading into uncharted waters, but ultimately look to the future when this is all a fading picture.