10 Network Engineering Industry Trends You Need to Know
13 Sep, 2023
5 mins
The network engineering industry moves at breakneck speed, and when you work in the field da...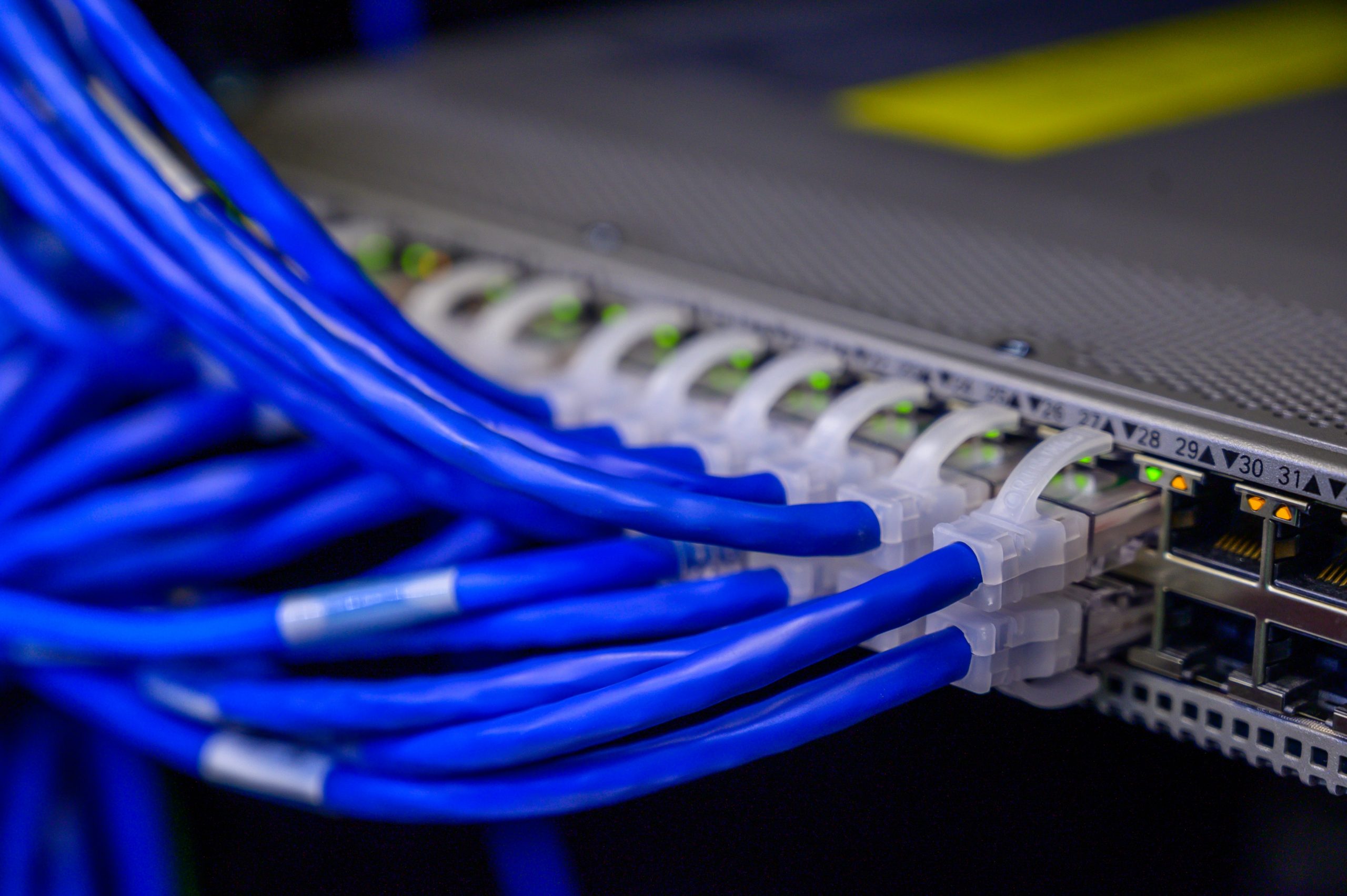 The network engineering industry moves at breakneck speed, and when you work in the field day-to-day or run a business that heavily relies on network engineers, it can be hard to appreciate the rapid pace of its evolution.
Innovation and technological developments are synonymous with the sector. They are why so many seek talent to keep up with the competition while others flock to careers in the network engineering industry. But without knowing the latest enterprise tech trends, whether you're a fast-growing business or an eager candidate, how are you supposed to keep up with the times and stay relevant in the competitive market?
From the continued reliance on network automation and the evolution of Networking as a Service (NaaS) to the importance of cyber security and more, the network engineering space continues to produce some exciting developments.
To give you a flavour of the future of network engineering, we've highlighted the 10 network engineering industry trends you need to know.
Continued reliance on network automation
Utilising technology and tools that help automate processes isn't new, and any change that will make processes more efficient has always been desirable.
Out of necessity, due to the pandemic, many IT professionals became further removed from their systems, and numerous companies were forced to implement remote strategies. As a result, many prioritised changes, such as moving across to cloud-based software infrastructures, may have otherwise taken years to implement.
IT departments can no longer depend on a mix of tools to monitor their networks. Instead, they must know how to correlate data from varying streams to examine the bigger picture by using centralised network monitoring platforms that integrate with other monitoring tools with plenty of built-in automation.
Although there have been concerns that automation would damage the need for network engineers, instead, it has simply changed what they are needed for and will likely free up their time for more complex tasks. For example, 53% of network professionals spend as much as 20 hours troubleshooting per week, which, once reduced significantly through automation, will allow network engineers time to invest in new skills such as programmability.
The emergence of 5G and WiFi 6 technology
The emergence of 5G is transforming the network engineering sector, with barriers to the mobility of wireless services quickly dissolving. 5G gives seamless open roaming capabilities between cellular and WiFi access and will help organisations to use applications with an increased network capacity and high data rates.
As this is rolled out and employers look to migrate their systems, the correct infrastructure and standards will be required for it to function, a shift that will likely shape future talent needs.
With the emergence of 5G also comes the rise of WiFi 6 technology. WiFi 6 is the latest incarnation of the WiFi standard, designed to increase speed, enhance efficiencies and limit congestion when there is heavy bandwidth usage.
Other benefits of adopting WiFi 6 include the improvised security of WiFi 6 devices, which will all be equipped to manage WPA3 encryption. WiFi 6 technology can also provide better coverage than its predecessor and advanced data capacity rates, offering a better user experience to individuals, particularly those who typically use wireless LAN networks.
Predictive analytics is the future
Predictive analytics consists of using historical data to predict the likelihood of future outcomes. Banks, for example, can identify fraudulent activity based on anomalies in purchasing patterns, but the technology is now applicable elsewhere.
Artificial Intelligence (AI) and Machine Learning (ML) are just a few tools that will enable future network engineers to address potential network performance issues and optimise network efficiency by applying predictive analytics.
This will have enormous implications for network security professionals who have previously relied on identifying digital fingerprints that hackers leave when they attempt to compromise data. Now, network security can be monitored in real-time across multiple networks using predictive analytics.
Networking as a Service (NaaS) is evolving
IT is now increasingly delivered as a service, and organisations recognise the great benefits that Networking as a Service (NaaS) can bring. These benefits appear to be considered of high value, with the global NaaS market projected to grow to $465.2 billion by 2032.
The concept of NaaS is like other 'as a Service' types. A networking vendor provides networking infrastructure to your facility and charges you for using it. This eliminates the high cost of product refreshes for routers, as this comes as part of the service.
As a result, organisations can easily take advantage of shorter product cycles and implement new technology as soon as it materialises, all at one cost. This outside vendor then manages everything through the cloud, removing the burden of mundane tasks such as updating and basic troubleshooting.
Of course, the ingenuity and forward-thinking nature of network engineering relies on a steady stream of talent who can adapt to new processes and navigate and master rapidly evolving technologies.
The Internet of Things (IoT) is making an impact
The Internet of Things (IoT) is the network of hardware which are connected to the Internet. These physical devices collect and exchange data, which can be deployed to enhance efficiency, safety, and productivity. As IoT continues to impact the tech space, network engineers must become familiar with IoT technologies to stay ahead of the competition and design and maintain networks supporting these devices.
Network engineers must look at automation strategies to control the increased traffic and amount of data produced by the billions of IoT devices connected to enterprise networking infrastructure. New protocols and technologies will be required to be developed and implemented by network engineers to manage the networks and devices associated with IoT.
A rise in Unified Secure Access Service Edge (SASE)
Another one of the key enterprise tech trends to look out for is the rise in Unified Secure Access Service Edge (SASE). Posed to be a major player in the future of network engineering security, SASE is a cloud-based architecture combining networking and security services into a single, integrated offering.
One of the most significant benefits SASE can deliver is its contribution to the continued desire for businesses to have a hybrid workforce - something spearheaded by the pandemic. Previously, one of the main concerns of remote working was centred around the security of individuals working from home.
By providing security services from the cloud, SASE combats this issue, mitigating the threats posed on organisations and their remote employees. SASE is helping to ensure the hybrid approach to working from home and the office from any location and on any device can continue with the added layer of security.
The growing use of Software-Defined WAN (SD-WAN)
Software-defined wide area network (SD-WAN) is a network engineering trend rapidly gaining traction. SD-WAN is a networking technology that uses software-defined networking (SDN) concepts to distribute traffic across a wide area network (WAN).
SD-WAN is scalable enough to grow simultaneously as a business grows its network and comes with enhanced security to protect businesses from the growing threats from the internet. One of the main benefits of this enterprise tech trend is that it is capable of cloud connectivity, allowing remote offices to access their appliances from one centralised network, which is especially beneficial for enterprises with a global presence.
What's more, SD-WAN gives users clear visibility over the various devices connected to the network, making it easier for network engineers to design, deploy and oversee the different hardware associated with the business.
SDN-WAN as a service is seeing a rise in popularity, giving businesses a flexible alternative to deploying SD-WAN onsite and instead allowing organisations to outsource SD-WAN to a provider for reduced costs while also saving time and resources for network engineers, allowing them to focus on other vital projects.
Cloud networking is becoming more popular
Next on our list of the top 10 network engineering industry trends is how cloud networking is becoming more popular. As businesses continue to lean towards hybrid working and demand higher internet speeds to improve internal efficiencies, the need for cloud-based solutions will grow in popularity.
Cloud networking is also becoming more popular due to its ability to manage multi-cloud environments with the added reliance of offering high levels of security, ensuring the data of organisations and their employees is protected and secure. This security allows companies to use cloud resources like analytics, machine learning and blockchain with confidence, as well as having the reassurance of moving their data to the cloud as opposed to the traditional methods of keeping everything onsite.
The importance of cyber security
Whether it's through malware attacks or data breaches, cybercriminals are continuing to broaden their tactics and are becoming more sophisticated to cause financial and reputational damage to organisations of all sizes and industries. Therefore, cyber security is another significant trend relating to the future of network engineering.
With the growth of some of the trends mentioned above in this piece, including the popularity of cloud networking and the impact of IoT, all posing potential threats, network engineers must stay updated with the latest cyber security trends and strategies to ensure their organisation remains protected in the ever-changing tech landscape.
Network engineers will need to keep their eye on the cyber security space and find innovative ways of implementing protection for businesses in the digital age. Below are some of the things network engineers should focus on to help combat cyber threats.
Implement firewalls to counter threats, such as ransomware attacks

Focus on network segmentation to isolate networks to make it more challenging for hackers to move laterally through a network if they are able to make an initial breach

Add intrusion prevention systems (IPSs) to block suspicious activity from occurring on a network

Utilise intrusion detection systems (IDSs) to monitor potential malicious activity and notify network engineers and administrators if an attack is imminent

Back up data and install updated antivirus software to protect files and devices from various cyber threats


AI and ML drives network engineering forward
The final entry into our top 10 network engineering industry trends focuses on how Artificial Intelligence (AI) and Machine Learning (ML) are driving the future of network engineering forward.
AI and ML are intertwined into some of the other enterprise tech trends mentioned in this blog, from network automation, predictive analytics and cyber security. They are advancing efficiencies relating to network configuration and optimising performance management.
AI and ML are making network engineering more efficient, secure, and reliable. As these technologies continue to develop, they are likely to have an even more significant impact on the future of network engineering. Network engineers who understand these technologies and how to apply them will be better equipped to design, configure, and manage modern networks in the future.
___________________________________________________________________________________
As mentioned, the network engineering industry is always evolving with new technologies and emerging trends. The 10 network engineering trends discussed in this article are just a few of the most important ones to watch in 2023. Network engineers and businesses who stay up-to-date on these trends will be in an excellent position for success and longevity for years to come.
Looking to power your future? Talk to us
With the knowledge of the top 10 network engineering trends embedded into your brain, now's the time to power your future. If you're a fast-growing business looking for talent to pioneer your growth or a hungry candidate seeking the latest network engineering jobs to progress your career, we can help. With over 30 years of experience in IT network and security, we have unparallel knowledge of the market and can access the brightest minds and top opportunities to transform your life.
Get in touch with a member of our enterprise networking recruitment team and discover how we can shape your future today.