How to Transition into a Network Engineering Job
06 Oct, 2023
8 min
Network engineering is an ever-evolving field with a high demand for qualified network engin...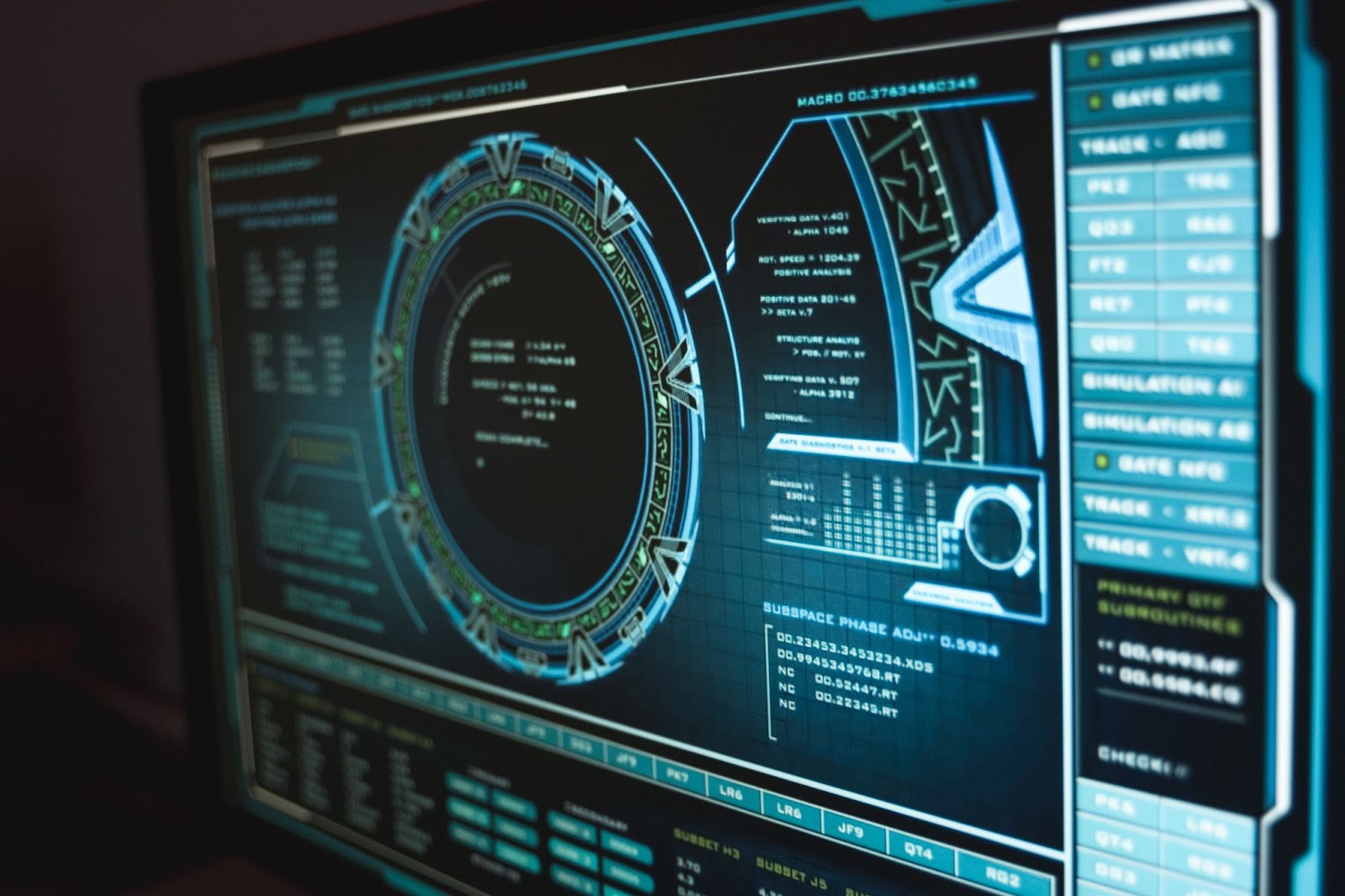 Network engineering is an ever-evolving field with a high demand for qualified network engineers. Burning Glass reported approximately 147,448 network engineering job posts in 2022, with the growth of roles expected to rise by 6.5% over the next decade. With that said, there's never been a better time to transition into a network engineering job. But how do you do this, we hear you ask?

Thankfully, we've created a guide on becoming a network engineer, whether you have transferable IT skills from a similar engineering background or are embarking on a career with little to no experience. In this guide, we will explore what a network engineer is and what the role involves before giving you our 5 steps on how to become a network engineer.
What is a network engineer?
Network engineers are IT professionals who support developing, monitoring and maintaining complex computer networks for companies of various industries and sizes. If issues with the network occur, then it's the job of the network engineer to troubleshoot these problems and find solutions to ensure the business can operate around the clock seamlessly and securely.
Since we've touched on what a network engineer is, you're probably wondering what the day-to-day role looks like, including the responsibilities and skills of a network engineering job. So let's do just that and answer the question of what does a network engineer do?
What does a network engineer do?
Defining what a network engineer does can be hard to pin down due to the various companies and industries and the plethora of roles and responsibilities that fall under the network engineering umbrella. But we'll do our best to explain.
As mentioned, network engineers help create, build, and maintain networks for various companies. These networks can be anything from intranet and phone systems, local area networks (LANs), and wide area networks (WANs) to maintaining a business's WiFi.
Network engineers will also configure firewalls and security systems to protect a company's network from threats and viruses. Additionally, they will monitor the performance of an organisation's network, conduct maintenance checks, and develop ways to optimise a network to ensure the business is getting the most out of it.
To summarise, here are some of the typical responsibilities of a network engineer.
Typical responsibilities of a network engineer
Design, develop, and maintain network systems
Configure and install various network hardware and software systems
Monitor and evaluate the performance of a network and come up with ways to optimise it
Schedule and install network updates
Troubleshoot issues that arise with a network
Implement security protocols like firewalls to protect a network from threats
Report on the performance of a network to project managers, other IT engineers, the board, and the wider team
Provide in-person and remote support to users, be it internal shareholders or external clients and customers
Liaise with any third-party vendors or service providers who support the networks of a business
Always stay updated with the latest network trends and technologies
In order to carry out the responsibilities listed above, network engineers must have a broad range of skills, many of which can be IT transferable skills from similar professions as well as roles outside of engineering altogether. Check out some of the key skills for network engineers below.
Key network engineer skills
Technical ability to configure hardware and software network infrastructure, from routers, switches, and firewalls
Analytical and problem-solving skills with an ability to come up with solutions and troubleshoot complex network issues
Understanding of networks such as LAN and WAN
Knowledge of programming languages, including Ruby, Java, Perl, and Python
Excellent written and verbal communication skills, with an ability to document things like network evaluations and processes relating to testing and troubleshooting networks in a way that non-technical employees will understand
Ability to work independently and as part of a team of other IT engineers
Awareness of the latest automation tools, cloud networking architecture and virtualisation
Strong time management and organisational skills with an ability to work on multiple projects simultaneously
Project management skills to oversee various people and aspects involved in a networking project
Ability to recognise how to meet the needs of a user and the goals and objectives of the client
Whether you're an individual currently working in an IT engineering role or a position outside of the tech space, you'll see from the list above that network engineer jobs come with many transferable skills. But how do you hone in on these skills, and what does it take to transition into becoming a network engineer? Scroll to find out how.
5 steps on how to become a network engineer
If you're seeking ways to become a network engineer, whether you have transferable skills from a previous role or are looking to kickstart your network engineer from scratch, there are several steps you can take. From researching your ideal role in the network engineering space, gaining valuable qualifications, experience, and networking opportunities to building on your skill sets, we've collated a list of 5 steps you can take to become a network engineer.
1. Research your ideal network engineer job
When thinking about how to become a network engineer or if you're looking to transition into the role, the first step you should take is to research the network engineer jobs available and find your ideal position.
When we say 'ideal position', we're referring to the type of organisation you'd like to work for, be it a small, medium, or large-sized business and the industry they operate in, from the transport industry to finance. You should also consider the location of where you'd like to work, whether you'd prefer a contract or a permanent network engineering job and if you'd like the mix of onsite and remote working.
Additionally, it's important to know the various types of networking engineering jobs. Of course, you could become a network engineer, but you may also want to consider other roles within this space.
Some of the top network engineering jobs you could embark on include the following:
Network Architect
NOC Engineer
Network Administrator
Network Analyst
Network Engineer
You can explore more about these roles by reading our guide on the top 5 network engineer jobs to empower your future. This guide discusses what each position involves, career progression, and salary expectations.
Doing this research will give you a direction, a plan, and clear goals to achieve on your way to becoming a network engineer. For example, researching the types of network engineering roles can help you determine what courses and qualifications to enrol in. This leads us nicely to our second step.
2. Enrol in network engineering courses and qualifications
Another step you can take on your journey to transitioning into a network engineer is by enrolling on a relevant network engineering course. You could complete these courses and qualifications by attending university, embarking on an apprenticeship or enrolling on a relevant certification. Let's break these three routes down.
University degree
If you've attained the necessary A-Levels or foundation qualifications required to attend university, here are some of the degrees that could help you make the jump into network engineering.
Computer science
Computer engineering
Computer software
Computer systems
Electrical engineering
Software engineering
Network security
Maths
Physics
Of course, if you've already attained one of these degrees, you'll be one step ahead of the game in making the network engineering transition.
Apprenticeship courses
Attending university isn't the be-all and end-all route to becoming a network engineer, and embarking on an apprenticeship course is another viable option if you want to become a network engineer.
Various government-approved and levy-funded Level 4 networking apprenticeships are available for ambitious candidates eager to get their foot in the door within network engineering. These Level 4 network engineering apprenticeships are equivalent to a foundation degree and combine a mix of on-the-job training and classroom learning, giving you the tools and experience needed to begin a successful network engineer career.
Relevant certifications
You could also enrol on one of the relevant or a combination of some of the industry-standard certifications. These network engineering certifications can be taken at your own leisure and are a great way to gain the knowledge to apply for entry-level network engineer jobs while allowing you to develop your expertise to move up the career ladder to more senior network engineer positions.
Here are some of the top network engineering certifications you could enrol on.
Cisco Certified Network Associate (CCNA)
Google Certified Professional Cloud Network Engineer
Computing Technology Industry Association (CompTIA) Network+
AWS Advanced Networking Certification
NCIA-Junos
Learn more about these qualifications by reading our guide to the 5 top network engineering courses to power your career.
The qualifications you need to apply for entry-level network engineer jobs and executive roles within this space will depend on the employer. It's well worth your time to research any businesses you'd like to work for or check out job boards to see what qualifications various organisations seek in their ideal candidate.
3. Networking within networking
Networking is an excellent way to help you transition into a network engineer role. By networking with other industry professionals, you can gain first-hand insight into what it's like to be a network engineer and what options you have at this stage in your career - whether you have transferable skills or are starting out as a blank canvas.
Social media platforms like LinkedIn are valuable tools to help you connect with network engineers and like-minded individuals who can act as mentors and help steer your network engineering career in the right direction.
Additionally, you should look for any networking events or webinars you could attend to gain more knowledge of the sector and help you open the doors to the latest opportunities within network engineering.
4. Gain work experience
It goes without saying that your chances of securing your dream network engineering job increase if employers can see you have gained experience within the industry, but it's still something we want to hit home as you transition into the industry. But what are some of the ways you can gain experience?
Look into apprenticeships
We mentioned this earlier, so we won't go into much more detail, but apprenticeships are an excellent way to gain some hands-on experience in network engineering. Not only will you build your experience by working on real-life scenarios and projects, but you'll also earn valuable knowledge and an industry-regarded qualification and get paid at the same time.
What's more, if you make a good impression on the employer that you complete the apprenticeship with, they'll hopefully keep you on full-time once you've completed the course.
Take on entry-level IT jobs
As you transition into network engineering, try not to shy away from entry-level jobs within the tech industry. Entry-level IT jobs like that of an IT support technician are an excellent way of gaining experience within an organisation that hires network engineers.
You may find your employer has a career path in place that you can work towards to get to the network engineer role you desire. Regardless, make it clear to your employer early on that your goal is to become a network engineer. Doing so will show them how driven you are and give them a better understanding of how to support your development. For example, they may allow you to spend some time shadowing a network engineer to gain experience within the role.
Of course, if you've got relevant experience or IT transferable skills, you may find yourself suited to entry-level network engineer jobs straight out of the gate.
Reach out to organisations for work experience opportunities
Another more traditional way of gaining work experience in network engineering is by reaching out to organisations within the industry for an opportunity. Before reaching out, it's worth researching the types of organisations that are out there and if they offer work experience. Here you should also consider whether it's feasible for you to go to these companies for work experience, for example, if they're located close enough to where you live so that you can commute there easily.
If you're studying for a relevant degree or one of the network engineering certifications we mentioned earlier, this could put you in good stead for gaining work experience from a business within the industry. Additionally, if you're studying at a university, you should research to see if there are any graduate schemes or internships from which you could gain work experience and potential employment.
You can reach out via email, phone, social media, or by going into the organisation's office or headquarters in person. When reaching out, be sure to state why you want some work experience and your desire to become a network engineer while also giving them your CV and cover letter to help the business decide whether to offer you some work experience.
5. Continue to build on your network engineer skills
Once you begin to make waves in network engineering and you've landed your first role within this niche, your journey doesn't stop there. To become a successful network engineer, it's important to continue building on your knowledge and skills, whether IT transferable skills you've taken from a previous position or new skills you're developing from scratch.
Of course, you will continue to build your network engineering skills through work experience and the courses and qualifications you enrol on, but what skills should you focus on building?
Below, we will outline three soft skills and three technical skills you should look to build on as you transition into a network engineering job.
Soft network engineering skills
To become a network engineer, you should have a range of soft skills that you can build upon. These soft skills, like communication, problem-solving and time management, are personal attributes that are often transferable between IT jobs and other professions. Let's delve into three of these soft skills you can develop as a network engineer.
Excellent communication skills
Network engineers should have excellent communication skills and be able to communicate effectively with various technical and non-technical stakeholders, from colleagues to clients and customers. As a network engineer, you will be expected to explain technical concepts to potentially non-technical talent in a clear and concise way, be it through written or verbal means. You should also be able to listen to and understand the needs of others and take their opinions into account.
Analytical and problem-solving skills
Another soft skill ambitious network engineers like you should have is the ability to identify and troubleshoot problems quickly and efficiently. You need to be able to think analytically, critically, and creatively and be able to solve complex problems under pressure.
Time management and organisational skills
One final core soft skill a network engineer should have is the ability to manage their time effectively and be organised. As you'll often be working on several projects simultaneously in a fast-paced environment, you need to be able to prioritise your tasks, organise your schedule and, in time, potentially manage other network engineers' time.
Technical network engineering skills
While soft skills are fundamental, network engineers must also possess various technical skills and have deep expertise in the latest industry trends and developments within the network engineering space. Three of the most significant skills you should continue to build on include networking, security, and troubleshooting skills. Let's explore these three in more detail.
Networking skills
Network engineers must understand the various networking concepts and protocols, such as TCP/IP and IP addressing and have a deep understanding of network types, such as LAN and WAN. You should also be familiar with a variety of network hardware and software, such as routers, switches, firewalls, and network management and automation tools.
Network security skills
As security plays such a major role in today's tech world, network engineers must also have a degree of expertise in network security best practices, from firewalls, intrusion detection systems, virtual private networks (VPNs), and other security technologies. You should build on your ability to implement and configure security measures to protect the network from unauthorised access and attacks that could result in severe financial and reputational damages for an organisation.
Troubleshooting skills
Finally, you should consider building on your troubleshooting skills, as this is a significant part of all network engineering jobs. You should continue gaining experience in network monitoring tools and methods to quickly and efficiently identify and resolve network issues quickly and efficiently. Tying into the analytical and problem-solving soft skills we mentioned earlier, you should be able to analyse network traffic, monitor network performance, and troubleshoot complex connectivity problems.
The Round-Up
Now that you know what a network engineer is and the roles, responsibilities, and skills of the profession, you should better understand how a network engineer is a critical and highly valued role that is an excellent career choice for creative and critical thinkers.
By applying the 5 steps on how to become a network engineer, from researching your ideal role, enrolling on relevant courses, networking, and gaining experience within the industry to building on your network engineering skills, you'll be well on your way to pursuing a successful career as a network engineer.
Power your future with the best networking engineering jobs
If you have the IT transferable skills or are a fresh candidate seeking an opportunity with the latest network engineering jobs, now is the time to power your future. Our specialist consultants have access to an extensive range of opportunities within this space, with some of the best businesses within the field. We will guide you through your job search from start to finish until we connect you with your dream role.
So what are you waiting for? Get in touch with a member of our enterprise networking team and power your future with us today.