Onboarding new employees remotely
20 Mar, 2023
4 mins
Onboarding a new employee remotely can be common practice for some businesses dependent on t...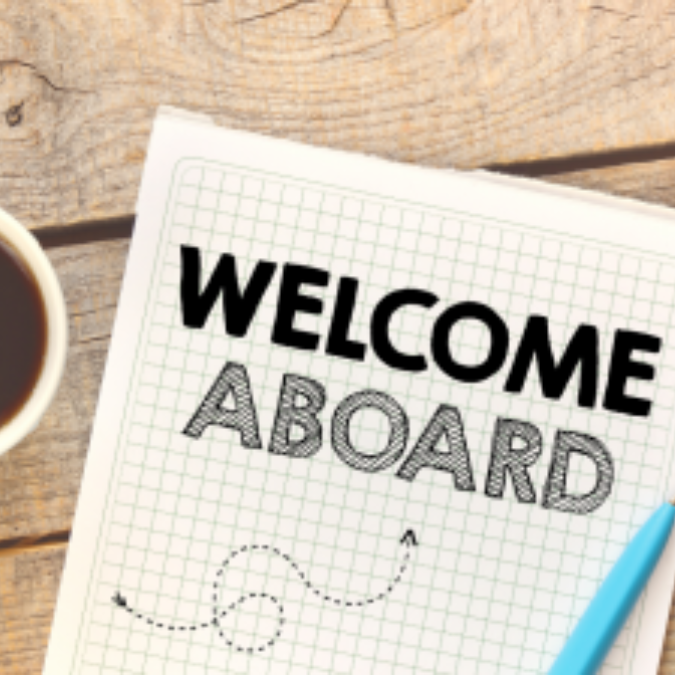 Onboarding a new employee remotely can be common practice for some businesses dependent on the location and nature of the role, however, for many, this will be a whole new concept and challenge. But the extra challenge, which is faced by every business now, is how to onboard remotely with the added social distancing element to consider.
With remote working and 'social distancing', the recruitment process becomes digital. We have spoken about video interviewing, which is already a very common practice for lots of companies with Global Offices. So how do you go about welcoming new recruits remotely?

How to onboard new employees
The first thing to consider is what the actual process would usually entail. Quite often there will be a phased process of introducing new members of staff that can take not just weeks but months.
Welcoming new staff and settling them in is dealt with through face to face discussion, training, walking the floor meeting other staff members, mentoring and social interactions to help the new employee feel comfortable and settled in their new environment. Before the employee has even started, to onboard successfully means you must put some work in prior to the start date.
Pre-Boarding – Usually this will be more about preparing your new hire and drumming up excitement in them. Employee engagement and buy-in is crucial, so by getting them pumped up and showing real interest in them before they have even begun are important. During this phase, you would cover working hours, office attire and social integration with other team members so they get familiar with your company culture.
Orientation – This is exactly as the name suggests. This is where you familiarise new employees to their work environment, team, department and position, making them feel comfortable in their new surroundings. This phase can take a few weeks.

Training and Integration – Induction training will be about an overall introduction to the Company as a whole. Larger business with multiple offices will often send new members on a 'day' induction at the head office, where they will get a feel for how the business operates. This is then usually followed up with Technical training with the various technologies and systems used in their role.

How to Digitally Onboard
Onboarding remotely, how can you cover these areas, and make your new hire feel happy, comfortable and keen to start your job? Know your onboarding process and if it is not documented, get it done. That way you have a visual document with clear steps you can check off each step as you go along. If you do not know where to start, think of it as a To-Do list with items such as:
Prior to them starting, list what documents need to be completed, such as tax forms, payroll, insurance etc). Send them a welcome email
Make sure you introduce the company, products and services. Include useful contact names and numbers, HR, Pay Roll, Line Manager, Team members etc.
Share logins and Passwords and necessary Security information.
Share with them regular meetings they will be expected to take part in remotely. Hold a remote 'Welcome' meeting for them
Also, share any daily/Weekly Tasks they will be expected to do.
Get Social
Office camaraderie, team morale and culture are usually experienced in the office. This is more difficult to address not being physically in the office. Video conferencing tools helps to keep things 'social' and 'Personable' even during these 'physically distancing' times. In 'normal' circumstances, you would be welcoming them to the office and the team on their first day, introducing them to their working environment and fellow team members, having drinks after work or going for a 'Team Lunch' to share a conversation in a more relaxed environment, away from work.
Video call them to welcome them. Speak to their new team members and get them to video call them as well.
You can hold a group call and include other teams and departments they will be working with from time to time. Anything to be able to put a face to the voice and feel part of the 'family'.
You can create 'social' aspect by using video to share a beer of Fridays and any other 'videoing' activities you are holding with your staff. Morning catchups over coffee, having a virtual team lunch etc.
As well as video conferencing you can also use instant messaging services if you have a Team WhatsApp group - add them in. The key is to keep up the communication to make them feel part of your business. You want it to be so that when the workplace is opened back-up, your recruit will walk in and feel comfortable and at ease with colleagues. Also, for the rest of the team and department, that they feel a sense of familiarity with them and they are greeting another 'missed' work colleague during social distancing.

Determine expectations and objectives
Communication is key when it comes to the new hire and for them to know what is expected and to know what goals they must achieve. Onboarding remotely and digitally means that the physical presence is missing, which could lead to lack of communication resulting in frustrations and misunderstandings. Where you would ordinarily have quick meetings, grab a quick chat, where questions can be asked, any concerns or confusion can immediately be voiced and addressed, this element is no longer possible. If you are unable to give that time remotely, as you are in a Senior position and have a heterogeneous role yourself, think about appointing a mentor, as you probably would've onboarding in the office. This is imperative to make sure the new team member feel secure in what they are doing and that they have guidance, structure and support.

Training remotely
When it comes to the tech they are using, more and more systems are being trained remotely anyway, with on-line training, webinars happening all the time, it is not unusual. Ensure that any systems they will be using have training sessions booked in within their first few days.
If you have shared files, folders and directories, make sure that all this information is given. Lots of applications allow you to share your screen so you can demonstrate various tasks and locations of files in this way too.

Communication is key!
Feedback is just as important during the digital onboarding process, as it is after. It will give you the information to look at ways you can improve upon it. This is new for everyone and your new employee knows that too. Ask them frank questions, how are they finding the digital and remote onboarding process? Is there anything they feel is lacking? Are they getting enough support?
Following on from onboarding, you can ask questions such as What do they wish had been carried out better? What could have been done differently? Think of how they were with you during the onboarding, what questions were asked that you could cover next time you are onboarding someone digitally? People love to feel part of something, especially if they are new to a situation or company. By having this conversation with the new employee, it will give them a feeling of belonging.
Every individual will have different needs and so although a process is good to have in place, you can keep it fluid during these times, as people are trying to navigate through these unusual times. Everyone is experiencing feelings of uncertainty and unsureness that as a Manager, you should be trying your best to reassure your new staff members as well as your current ones.

What the future holds
Everything is becoming digital and with video conferencing figures going through the roof, digital onboarding is something that will allow those businesses to keep on recruiting and to be able to onboard their new recruits. Some peoples have put a freeze on hiring, but for those that cannot and have to keep on hiring and getting those new hires on board today, we hope this will lend you some advice and tips on how to go about it.