The state of UK tech in 2023 – a round up
19 Sep, 2023
4 mins
The UK tech sector is moving at lightning speed – so much so that it can be challenging to k...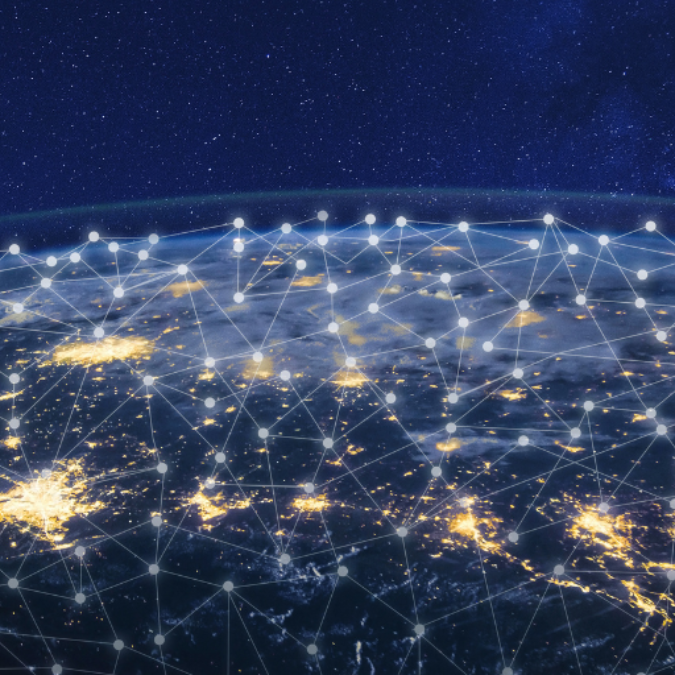 The UK tech sector is moving at lightning speed – so much so that it can be challenging to keep up with new announcements, government reports and market trends. So, we wanted to give a quick snapshot of the state of the sector, and highlight some of the latest trends.
What part has the government been playing?
In February of this year, the government created the Department for Science, Innovation and Technology (DSIT) as part of its mission to make the UK the most innovative economy in the world, and cement its status as a science and sechnology superpower.
Since then, the department has announced a range of schemes and strategies designed to boost certain areas of the tech industry. Although this has been viewed by many in the community as a positive first step, some are sceptical as to what these will mean in reality and how effective these policies will be.
A snapshot of the approach
The UK Science and Technology Framework, published on 6 March 2023 set out its approach to making the UK a science and technology superpower by 2030.
This includes areas of focus such as boosting private and public investment in research & revelopment (R&D) for economic growth and better productivity, financing innovative science as well as technology start-ups and companies, and building on the UK's talent and skills base.
One element is the government's announcement of its largest ever R&D budget of £39.8 billion for 2022-2025 to help 'create an environment that supports tech investment and entrepreneurship.'
Next was the UK's International Technology Strategy which was published on 22 March 2023 and set out six strategic priorities:
Priority technologies – Artificial Intelligence (AI), quantum technologies, engineering biology, semiconductors and telecoms – and data.
International partnerships for global leadership.
Values-based governance and regulation.
Technology investment and expertise for the developing world.
Technology to drive the UK economy.
Protecting our security interests.
There have already been several announcements this year, which give positive indications for UK tech. For example, Salesforce, the US software firm, revealed a $4bn investment in the UK and the proposed Vodafone x Three merger, if approved as a combined business, is aiming to invest £11 billion in the UK over 10 years to create Europe's most advanced standalone 5G networks.
However…
Despite these grand plans, TechNation warns that a roadmap will be required and better conditions for scaling, for the government's proposed successes to be achieved.
In its latest report TechNation argues that UK could reach a $2.6tn valuation by 2031 if momentum is gathered, and urges stakeholders, investors and the government to continue optimising the business environment for tech businesses, from opening up new pathways for talent to increasing sources of funding
Tech Nation CEO Gerard Grech added: "The last decade of UK tech has been an incredible success story, one in which the UK is now third in the world for tech investment, after the US and China. But there is much more we can do and value to be unlocked if we create the right conditions for future growth over the coming years, as this report shows."
Supply chain issues
For certain areas of tech, achieving optimum growth will first require certain hurdles to be overcome, for example supply chain issues, which have been haunting areas such as IT. Cisco alone found itself facing a $14 billion backlog thanks to component scarcity.
There have been strategies launched to tackle these issues, such as The National Semiconductor Strategy that we have covered previously, which is set to pump £1 billion into tackling chip shortages. But many companies are still coping with factors such as the continued fallout from Brexit.
A combination of government and private investment in domestic manufacturing, in order to bring component production in house where possible, should help reduce the potential for supply chain disruption in the future.
Talent shortages are still rife
Many are calling for the DSIT to prioritise fixing the tech talent crisis before anything else. Their argument is that in order to fulfil the ambition of making the UK a beacon of science, technology and enterprise, the government must first act to bridge the gap between skill supply and demand.
Research has shown that, almost 95 per cent of employers looking for tech talent have encountered a skills shortage over the past year, up from 89 per cent the previous year.
One area which we know is crying out for talent is cybersecurity, with the UK labour market report finding that 51 per cent of businesses have a basic cyber skills gap, with an average of 21,600 new recruits needed every year to meet demand in the cyber sector.
To address this skills gap, there needs to be a focus on equipping future generations with vital skills from an early age, whether that be via education or apprenticeship schemes.
But there also needs to be support for businesses in reaching the best talent. That's where we come in – we know the tech sector inside out and are experts at matching companies with the highly skilled candidates that they need to achieve their business goals.
If you need support in your job search or are looking for your next dream role in Network Engineering, get in touch with the team today.