Top skills in highest demand in the tech sector
21 Mar, 2023
5 mins
Top skills in highest demand in the tech sectorAs the breadth of broadband broadens and the ...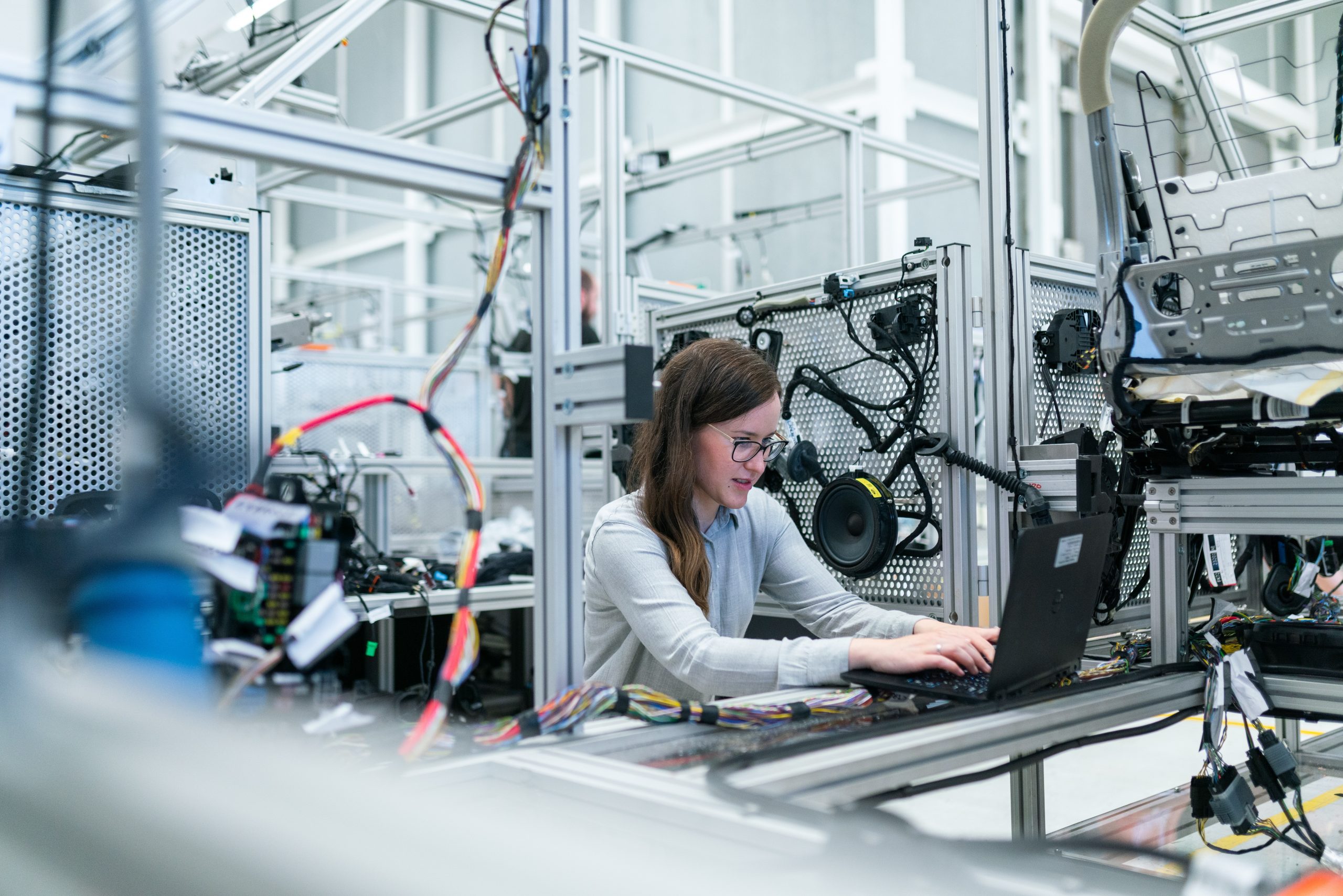 Top skills in highest demand in the tech sector
As the breadth of broadband broadens and the tech sector burgeons like a blown-up balloon, the variety of skills needed to keep pace with the demands of the digital world is immense. From cloud computing to laying cables to protect against cyberattacks, the tech workforce faces enormous challenges to keep us functioning in the way modern society has become accustomed, whilst continually innovating and offering economies of scale.
Most notably, skill shortages threaten to hinder technological progress, since companies aren't able to invest in additional headcount to meet their growth. The talent simply isn't available, or it isn't skilled in the right areas. Cybersecurity, for example, is facing a global skills shortage of 3.5 million experienced professionals, meaning the sector offers excellent career opportunities. While the pandemic saw many industries forced to make cutbacks, cybersecurity grew at breakneck speed, due to soaring cybercrime as people worked from home using unsecure networks.

Cybersecurity
Our co-founder, George Barnes, has spoken recently on the skills required to succeed in cybersecurity, namely an analytical mindset. This is one reason women often thrive in such roles, since they tend to demonstrate a keener attention to detail than men. Recruiting neurodivergent individuals into the sector is another way of not only filling vacancies, but filling them with people who are capable of remaining hyper focused, a trait that people with autism or ADHD often demonstrate. This is useful in many areas of cybersecurity, including defending against and responding to attacks, discovering root causes of incidents and sitting through complex tasks for long periods of time.

Fortunately, businesses are wising up to the risk of falling foul to cyberattacks and the investment in the sector is ramping up accordingly. Those with even a fundamental understanding of cyber, for example gained via the CompTIA Security+ certification or others that are more focused, can command high salaries in the current market; as much as 40 per cent more than before the COVID-19 pandemic.

People who intend to be Penetration Testers (those who simulate attacks to test out defences) can get their Ethical Hacker or eJPT certifications, Analysts will need Incident Handler or Splunk Fundamentals certifications to gain experience with monitoring and detection tools, while those considering a career in Engineering may want to do a security technology exam (AZ-500, SC-200 or SC-100) to demonstrate their ability to use certain security tools.

Cloud Computing
The rise of cloud computing is another area that is surging, since we are increasingly dependent on accessing our data remotely, from software, to storage and other services. Experts in cloud network engineering and security (architects and consultants) are therefore highly sought after, the positions often offering salaries of over £100,000pa, though the available roles are far wider ranging than these. From building applications, which requires expertise in programming languages such as JavaScript, SQL and Python, to DevOps, which aims to improve the efficiency of an organisation's delivery of its services, there are as many skills needed as there are roles available. Since DevOps combines both 'development' and 'operations' processes, its specialists need both technical knowhow, for example how to code and test programmes, and logistical skills, such as communication and collaboration skills. Engineers are also often required to communicate with a number of stakeholders, so the power of people skills should not be overlooked.
Data Analytics
Data analytics skills are also in high demand, now more than ever, as companies of all shapes and sizes, across all sectors (from banks, to retailers, to marketing agencies, to pharmaceutical companies), look to capitalise on the data that available to them. The opportunity to identify trends in consumer behaviour in order to drive sales, for example, is too great for companies to be missing out on.
The best data analysts – much like DevOps engineers – therefore possess a blend of practical and personal capabilities; they'll have a keen eye for detail, and problem-solving skills that allow them to analyse and interpret data, but also the ability to communicate effectively to advise on what can be done with these insights. Rarely do analysts simply go through the data, rather they are required to produce reports and present information to non-technical colleagues, with their recommendations.
Machine Learning
The innovative potential of Machine Learning (ML) – which comes under the broader Artificial Intelligence (AI) umbrella – has seen the sector grow at a staggering rate, particularly in the US. The emergence of platforms like the chatbot ChatGPT – even though it has limitations – demonstrates how we're taking giant leaps towards the development of computer systems that can learn for themselves.

While ChatGPT has come under some flak for the prospect that it will diminish our creativity as humans, similar systems that understand the concerns of consumers can provide improved customer support, while fraud detection is a major benefit of such algorithms. Aside from mathematics and computer science fundamentals, an understanding of data modelling and how to apply datasets to different ML algorithms is crucial for an ML Engineer.

If you're looking for your next career opportunity in network engineering and you're not sure which skills employers are looking for, speak to our expert team today who will help you to navigate the exciting face-paced job marketplace.