7 benefits of network automation technology to power your brand
17 Oct, 2023
8 min
Network automation is a market valued at over $3.5 billion in 2022 and is forecasted to reac...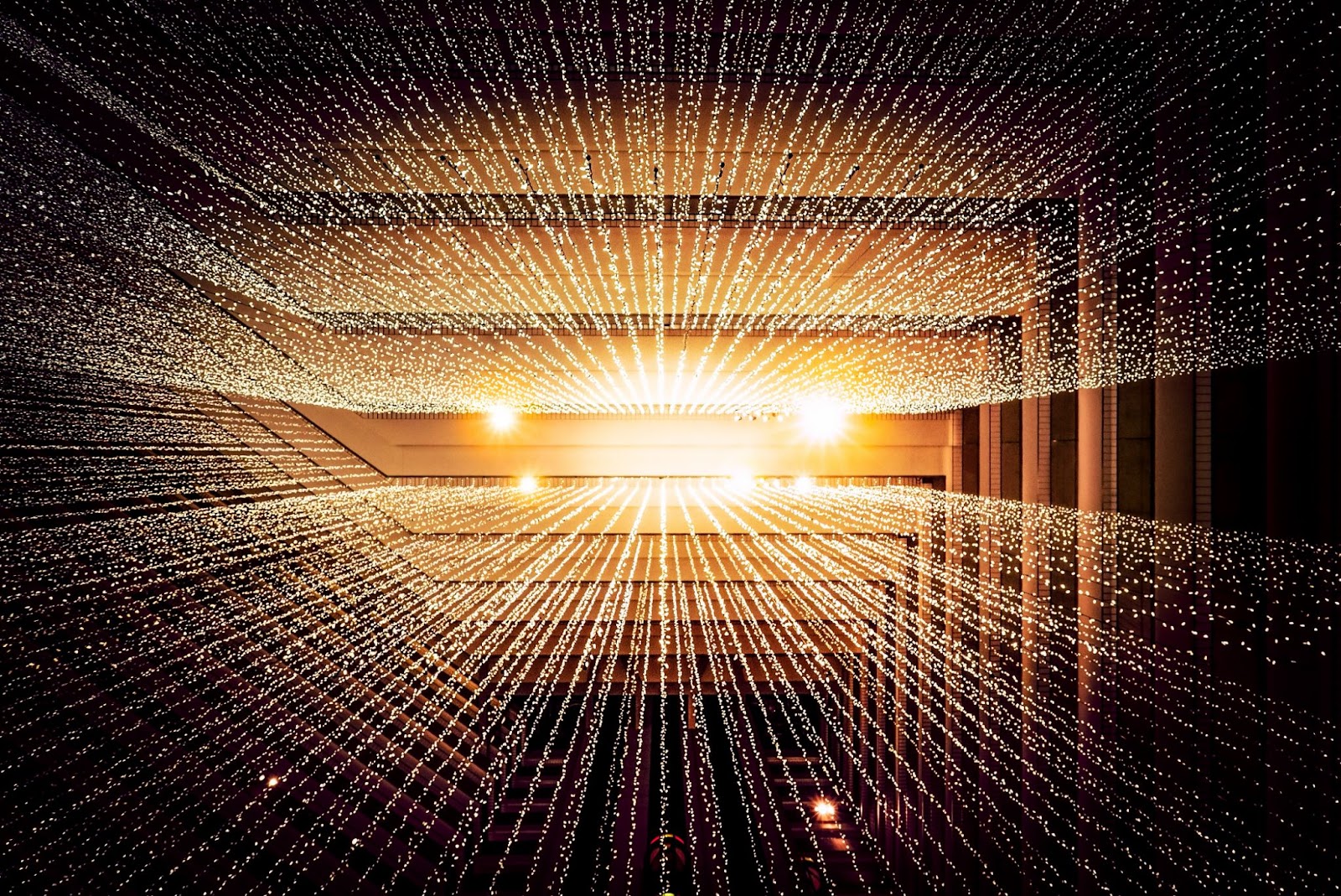 Network automation is a market valued at over $3.5 billion in 2022 and is forecasted to reach more than $28.6 billion by 2032. Automated network engineering technologies refer to utilising particular software to automate tasks relating to network devices. From configuration, provisioning, managing, and testing networks, automation brings a plethora of benefits to IT enterprises and organisations striving to optimise the performance of their network. In this guide, we'll explore 7 of the biggest benefits of network automation technology that can help power your brand.
Below are the 7 network automation benefits we'll explore:
Utilise your staff better with network automation

Human error is minimised by network automation technology

Network automation technology enhances your scalability

Processes can be standardised with network automation

Automation allows for greater network analysis

Cyber security is boosted by network automation technology

Network automation technology can help you stay compliant
We'll delve into the benefits of network automation technology, but before we do, it's important to outline the different types of network automation that can power your brand.
What are the different types of network automation?
When it comes to automated engineering technologies, there are three prominent types of network automation you should know about.
Software-based network automation
Otherwise known as intelligent network automation, software-based network automation technology is arguably one of the more sophisticated types of network automation. Software-based automation tools offer users templates to relinquish the need to apply manual script commands. They can typically automate a broader range of network tasks than scripts, making it easier for engineers to troubleshoot network-related issues.
Script-driven network automation
Script-driven network automation is another type of network engineering automation technology that uses scripts to automate network tasks that include definite triggers and common processes.
This type of network automation technology is often considered the easiest and most commonly used, as it utilises legacy languages like Tcl and Perl, which are predominantly used due to their familiarity with automating network tasks. Other popular open-source programming languages like Ruby, Python, Ansible, Bash, and Go are also utilised in script-driven network automation due to their versatility.
Intent-based network automation
The final of the three main types of network automation refers to the most recently deployed, intent-based network automation. This network engineering technology uses a model-driven approach to automate network tasks and is the most advanced type of network automation.
Intent-based automation uses Artificial Intelligence (AI) and Machine Learning (ML) to automatically change how network policy is implemented after understanding the business's and the user's intent. This means that if network administrators set the performance service levels for applications and users, and these levels are not met, then the network is automatically adjusted to restore the business-critical application levels as best as possible.
These types of network automation technologies can support any and every network that a CLO or an API can control. This includes the following:
Wide area networks (WANs)
Local area networks (LANs)
Cloud networks
Wireless networks
Data centre networks
Here are some examples of network tasks that can be automated:
Device provisioning
Configuration management
Fault management
Performance management
Security management
Compliance management
Change management
Disaster recovery
Now that we've defined the different types of automated network engineering technologies let's explore the top 7 benefits of network automation.
1. Utilise your staff better with network automation
Our first entry to discuss in our list of network automation benefits is how it can help you utilise your staff better. Automated network engineering technologies allow for network-related tasks to be completed, reducing the need for manual labour. With automation tools, often manual, time-consuming tasks can also be completed faster. These tasks include troubleshooting, monitoring, managing, and other maintenance-based tasks required to ensure the network operates at optimal levels.
Of course, these automation tools are not here to replace your existing employees, as you'll still require your network engineers and IT professionals to ensure the specific tasks were completed successfully by the automation tools. However, it allows you to free up your staff's time to focus on more mission-critical projects.
Freeing up your worker's time from completing repetitive manual tasks will shift their focus and allow them to think more creatively and strategically. In turn, this can motivate your staff, increasing their productivity levels as you give them more opportunities to innovate in other areas of your organisation. With this newfound time, your IT team could focus on discovering how automation tools can assist them in delivering services faster and rolling out new applications quicker.
2. Human error is minimised by network automation technology
One of the most significant network automation benefits is how it minimises human error. Network-related tasks are often complex, and no matter how experienced your IT staff are, mistakes are likely to happen from time to time. In fact, according to Verizon's 2023 Data Breach Investigations Report, 74% of all breaches were caused by some form of human error. Thankfully, these breaches and human errors can be avoided by harnessing the power of automated network engineering technology.
By having your IT staff carry out manual tasks that are often repetitive and time-consuming, even the most minute of human errors could be disastrous for your organisation. So, to minimise the chances of manual mistakes occurring, which could lead to financial or reputational damage to your brand, it makes sense to shift to network automation.
As various types of network automation software are programmed to carry out specific tasks, including configuration and other updates within the network, you can ensure these processes will be carried out with precise measures without the concern for issues occurring - making your network more reliable in the eyes of your stakeholders.
Again, you will still need to rely on your network engineers to be on hand to ensure these automation processes are completed as expected. What's more, turning to network engineering technologies like this takes some of the pressure off your existing IT professionals as they can focus on other assignments without the fear that any human errors could negatively impact the company.
3. Network automation technology enhances your scalability
Organisations are always looking to scale in order to stay on top of the competition and up to speed with the fast-moving, digitally-driven, and technology-focused global landscape. One way businesses can enhance their scalability is through the use of network automation technology.
We've covered one of the benefits of network automation in how it helps you utilise your staff better by automating repetitive tasks. This benefit, in turn, gives your IT staff more time to research and develop automation technologies to contribute to the scalability of various aspects of your organisation.
When it comes to automated network engineering technologies themselves, they can be highly valuable in enhancing the scalability of your business and its IT infrastructure. Network automation can support the rollout of new updates for applications, devices, and services far quicker than possible through manual efforts.
Ultimately, the use of network automation technology allows your business to handle a greater influx and more complex user demands without the fear of stretching your manual resources or the need to overspend on increased headcounts.
4. Processes can be standardised with network automation
Another one of the key benefits of network automation tools is that it allows you to standardise processes within your organisation's IT infrastructure. Instead of relying on your network engineers and IT talent to manually complete common network tasks, which we'll continue to emphasise is not the best use of your resources, automated technologies can be the reliable assistant you need to simplify network management procedures and standardise various processes.
Network automation benefits your business by acting as a viable option to standardise processes, from the most basic to the most complex tasks. From troubleshooting network-related problems and handling performance management to configuring devices and applications and overseeing security protocols, automated network engineering technologies can standardise almost anything and everything.
Overall, this benefit of network automation to standardise processes within your IT infrastructure relates to our previous points as it supports the scalability and reliability of your network while also being an effortless solution that reduces the need for manual support and practically eliminates the possibility of human error.
5. Automation allows for greater network analysis
Network engineering industry trends like automation are immensely beneficial to businesses looking to gain a deeper grasp of analysis and insights into their networks. Of course, your existing IT professionals are capable of collating data from multiple sources and conducting analysis to support the performance of your networks and IT infrastructure.
However, network automation tools can deliver more comprehensive insights and analysis from data taken from configuration files, routers, switches, and other devices. The data analysis by automation technologies is not only collated far quicker than it can be done manually but goes several steps further than manual analysis and provides a more detailed and complex insight into your networks.
Overall, the benefits of network automation like this can provide analysis and insight that can help with your resource allocation and improve your networks' usage and performance while supporting your security measures - the latter of which we'll touch upon in our next point.
6. Cyber security is boosted by network automation technology
Cyber security is a significant concern for organisations all across the globe, with 39% of businesses in the UK having suffered a cyber attack in 2022, costing an average of £4,200.
Many companies deploy various security measures like firewalls to combat potential online threats to their networks, but implementing this by manual means can be challenging and time-consuming, as IT professionals are often needed around the clock to install changes within a network and ensure they're configured correctly.
Thankfully, these challenges and the draining of resources can be supported, as one of the benefits of network automation is that it can boost your cyber security protocols. Network automation technology can identify and forecast vulnerabilities to your network and various devices in real-time, allowing your network engineers and cyber security specialists to make more informed decisions about how to counter these attacks.
Security network automation tools can also ensure that the right users have access to the network and computer systems, removing the risk of your devices being accessed by unauthorised personnel. Whether it's an internal or external cyber security threat, automated network engineering technology can reduce the potential of online attacks against your company, allowing you to progress with your business operations without the worry of being exposed to various data breaches.
7. Network automation technology can help you stay compliant
Following our previous point around cyber security, our final benefit surrounds how network automation can also support your business's compliance strategies. Maintaining compliance in relation to the relevant standards posed in your industry is an essential requirement for your organisation's network to avoid potential violations of specific rules and regulations.
Network automation benefits your company's outlook on compliance by helping you align your network compliance with change management and configuration. Various network automation tools, including Network Configuration Manager, can audit IT infrastructure and help enforce configuration compliance to ensure networks are consistently adhering to the relevant security and compliance regulations and policies.
Additionally, automated network engineering technology can also be used to assist your IT team in producing compliance reports to help demonstrate to auditors that your organisation's network and various devices comply with the relevant regulations, ultimately reducing your risk of compliance violations.
___________________________________________________________________________________
Rounding up the benefits of network automation
Wrapping up the benefits of network automation, it's clear that incorporating network automation technology into your business can optimise the performance of your network, making it more dynamic and capable of meeting the greater needs of users. It can also enhance your ability to scale and standardise repetitive tasks and provide deeper analysis into your network while boosting your cyber security protocols and compliance within your industry.
Above all, by adopting automated network engineering technology into your business and IT infrastructure, you can get the best out of your existing staff while removing any concerns surrounding human error.
However, as peppered throughout this guide, the rise of automation within the network engineering space should not be seen as a complete replacement for IT professionals and network engineers. Realistically, automated technologies cannot work without the assistance of human input, and the two should be considered to go hand-in-hand with one another rather than seen as a way to replace the need for humans.
Of course, as these technologies continue to evolve, so will the talent within the space. It will become the norm for network engineering jobs to expect candidates to be equipped with the latest network automation tools, and upskilling training and development programmes will be needed to keep people up to speed.
Ultimately, combining the network automation benefits we've discussed in this guide with the ever-important human touch will help instil long-term success for your organisation while futureproofing your IT infrastructure.
---
Power your future with the best network engineers
If you want to unlock the benefits of network automation to pioneer your business growth, you need the talent to do so. Thankfully, we can support you with this. Our enterprise recruitment innovators excel at connecting the market's best contract and permanent network engineers, equipped with the latest automation tools, to empower your business to thrive.
So what are you waiting for? Get in touch with a member of our network automation team and take your brand to new heights today.